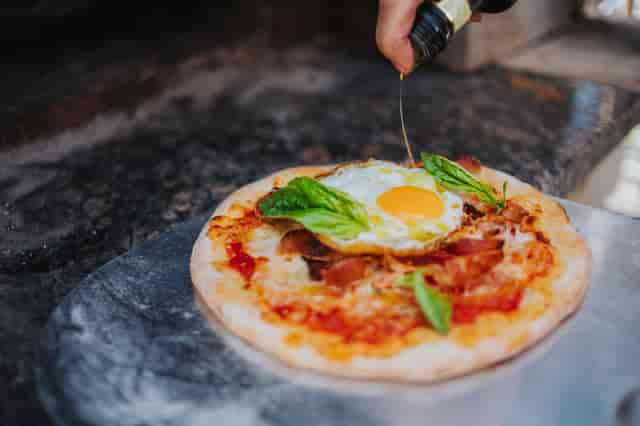 Classes
Cooking Classes
Join Elise as she lets you in on some of her culinary secrets.
Feb. 16, 2019 Handmade Priest Stranglers... Strozzapreti pasta, Nduja, pomodoro, mascarpone. Learn how to make these fun pasta shapes as well as Nduja, the famous spicy Calabrian Sausage. $65
March 2, 2019 Pizza Pizza: learn how to make our amazing and authentic Napoletana Dough and try your hand at Cooking in a wood fire oven. $65
March 16, 2019 Pasticcio - learn how to make this ancient dish of meatballs, 3 cheese Tortellini, slow braised meat sauce, bechamel sauce and bruled Parmigiana $65
April 6, 2019 Saffron Lorighittas ( braided pasta rings) from Sardinia with Shrimp, basil, garlic, chili white wine butter sauce, preserved tomato $65
April 27, 2019 Lamb Ragu - learn to make our famous dish that everyone raves about. $65
May 4, 2019 3 cheese Tortellini - learn how to make Venus's Navel $65
May 18, 2019 Risotto with Mushroom, asparagus and prosciutto $65
June 1, 2019 Polenta 2 ways - learn sgagliozze a roman street food of fried polenta and creamy polenta topped with grilled steak, hunters sauce and gorgonzola $65
June 15, 2019 Bistecca Fiorentina - learn how to butcher a Prime shortloin to get the Famous 2lb Porter Housesteak that's grilled on a wood fire, salsa verde, arugula and tuscan potatoes $75
July 6, 2019 Italian Crostata - learn how to make our award winning dessert. We won best individual dessert in 2018 with it. Come see the secrets but more importantly enjoy it. $65
August 3, 2019 Spaetzle - little sparrow noodle from Suditol in northeastern italy, fonduta, Speck $65
August 17, 2019 Balloon Pizza - learn how to make this fun stuffed pizza that is blown up like a balloon before it bakes.
Sept 7, 2019 Savory Strudel with speck, fontina and apples from the northeast region $65
Sept. 21, 2019 Grilled Octopus - learn how to poach then grill to tender perfection $65
Oct 5, 2019 Vitello Tonnato - classic piedmontese appetizer $65
Oct. 19, 2019 Fagottini di pasta brise' - stuffed dough with prosciutto cotto, aged provolone with sesame topping $65
Nov. 2, 2019 Vanilla Ricotta Fritters - these are light lovely little dumplings that are served with Orange chocolate sauce $65
Nov. 16, 2019 Clams Vongole - traditional italian pasta dish with fresh clams
Dec. 7, 2019 Timpano - famous pasta dish from the Big Night Movie: layers of cheese filled pasta, sausage, boiled eggs, fresh mozzarella and wrapped in a pasta dough and baked. $65
Dec. 21, 2019 Wild Boar Porchetta - learn how to debone the boar and then stuff it. Great family outing if you have company visiting before the holidays.
Please Call Us at 303-645-3779 to Sign Up